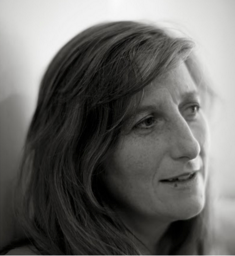 Siobhán O'Donoghue
Director
Siobhán O' Donoghue has been a community worker and social justice activist for many years. Her experience ranges from community and youth work, to national policy advocacy and campaigning. She has a particular interest in economic justice, women's equality, anti-racism, and workers rights. From 2002 to 2014, Siobhán was the Director of the Migrant Rights Centre Ireland. In 2012, Siobhán completed an M.A. in Applied Social Studies in NUI Maynooth. Prior to qualifying as a community and youth worker, she trained to be a nurse. In 2010 she was awarded the Captain Cathal Ryan Scholarship for Social Entrepreneurship.
siobhan@uplift.ie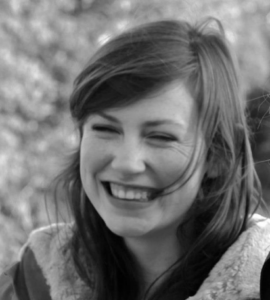 Emily Duffy
Campaigns Director
Emily joined the Uplift team as a Campaigner in June, 2016. She has a background in event management, business development and community work – having co-founded and directed the Spirit of Folk Festival, and worked in business development for an Irish tech start up.
Emily returned to study Community and Youth Work in 2014, and has since completed placements in The Irish Refugee Council and St. Michael's Estate Community Development Project.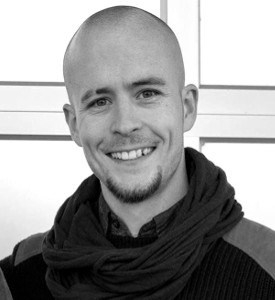 RODERICK CAMPBELL
Technologist
Roderick has over a decade of experience in civic technology, digital media, and campaign tactics. He co-founded the CommitChange platform, which serves over 200 NGOs in America, and has worked in both Silicon Valley and Seattle as a social impact entrepreneur. Prior to his career in technology, Roderick studied sociology and the performing arts. He was born on a sailboat, raised on a cowboy homestead in Wyoming, and has explored over 35 countries.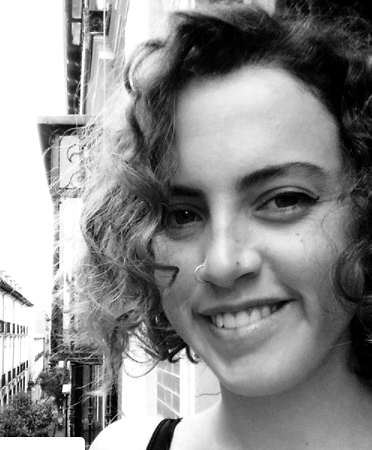 CLODAGH SCHOFIELD
Campaigns and Administration Support
Clodagh is a digital campaigner & network organiser hailing from Sydney, Australia. Before moving to Dublin in June 2017, she campaigned on anti coal, climate change, and refugee justice issues. She brings to the team her skills in events coordination, network organising, supporting grassroots groups, digital media, and non-violent direct action. Clodagh is also a lasagne enthusiast, and amateur Irish trad flute player.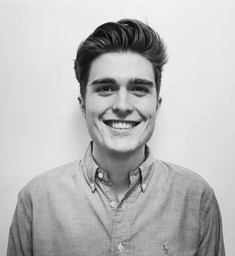 Tom Maisey
Campaigner
Tom is a Campaigner for Uplift, where amongst other things he's coordinating the MyUplift platform to support members in running and winning their campaigns. He's passionate about making sure people have the tools and guidance they need to succeed in making change at all levels of society, and has previously worked on campaigns and communications strategies in this sector for 38 Degrees and Water Aid in the UK.
tom@uplift.ie

Cian O'Donovan
Chairperson
Cian is an activist, technologist, and academic. He is a former technology director and campaigner for 38 Degrees, the UK's largest people-powered campaigning movement. There, he successfully campaigned to halt the privatisation of swathes of England's woodlands, took on the big energy companies and their big profiteering. Previously, he worked in the area of climate change campaigning and spent a number of years in broadcast television. Cian researches and teaches at the University of Sussex, in Brighton, England.

Edel McGinley
Director
Edel McGinley is the current Director of the Migrant Rights Centre Ireland. Prior to taking up this role, she coordinated MRCI's Justice for the Undocumented campaign. She previously coordinated the Domestic Workers Action Group, forced labour and trafficking work. Before joining MRCI, Edel worked in various social care and youth work positions. Internationally, she has worked with domestic workers and children in forced labour, in Peru. She holds an M.A. in Globalisation, a postgraduate degree in Digital Media Technology, a B.A. in Applied Social Studies, and a Diploma in Youth and Community Work.

Ruairí McKiernan
Director
Ruairí is a multi-award winning innovator and campaigner, who has spent the last 13 years working for people-powered change. Originally from Cootehill in Co. Cavan, Ruairí studied Business Management in Scotland. He founded SpunOut.ie- a youth advocacy organisation in 2004, which he led for 8 years. In 2011, he was one of the organisers of the Dalai Lama's visit to Ireland, and in early 2012 was appointed by the President of Ireland, Michael D. Higgins, to the Council of State. He has been involved in numerous social justice and environmental campaigns in Ireland, the U.S., Canada, and Australia. Ruairí writes for various national newspapers and regularly speaks on TV, radio, and at conferences. He is a Board member of the Soar Foundation and of Gaisce, the President's Award.

David Gibney
Director
David Gibney is an award-winning campaigner in both Ireland and Australia. He was the youngest representative on the Dublin Postal Delivery Branch of the Communications Workers Union, and studied public relations and business in university in his spare time. He progressed to a full time campaigning role in 2007 with Montague Communications, winning the PRII award for the Older & Bolder campaign. David worked with the trade union movement in Australia, winning the best trade union campaign award for the Australian Mining: This is the real story campaign. He currently works with Mandate Trade Union as communications officer, while also holding the position of Secretary of the Irish Congress of Trade Unions Youth Committee.

Nicola Browne
Director
Based in Northern Ireland Nicola has extensive human rights experience across civil and political, and economic, social and cultural rights, and spanning work in an academic setting, an international body and an NGO. A founder staff member of Participation and the Practice of Rights organisation in Northern Ireland she co-developed PPR's innovative Human Rights Based Approach which enables people directly affected by lack of socio-economic rights to make change on the ground. In November 2012, PPR's work was profiled by the UN Office of the High Commission for Human Rights as a best practice example of "how communities can use indicators to claim their rights". In January 2013, PPR's work was described by Mary Robinson, former UN High Commissioner for Human Rights, as "the way human rights work should be, but isn't, done".

Malachy Browne
Director
 In April 2016, Malachy joined the video team at the New York Times to work on its breaking news and off-platform initiatives. Before joining The Times, Malachy was Managing Editor at the award-winning (ONA) start-up Reported.ly, the social reporting arm of First Look Media. He led exclusive investigations into the active export of Italian arms used to bomb Yemen, and the relocation of asylum seekers in the Calais 'Jungle' camp around France. Malachy worked as News Editor at the news agency Storyful for almost four years. He is a member of the Technology Advisory Board of the Prosecutor's office at the International Criminal Court and is a founding member of First Draft Coalition, a group of thought leaders who provide training and analysis of social journalism. He is a Director of Right to Know, an Irish organization campaigning for access to public information, and Uplift.ie, an Irish campaigning organisation that coordinates people-powered action. Malachy created and edited Politico.ie (2009), an Irish political website and magazine archive. He worked for the political magazine, Village from 2006 to 2008 and ran the magazine's website, Village.ie. Formerly a computer programmer, Malachy enjoys creating technology that powers journalism and human rights work. He is from Broadford, Co. Limerick, Ireland.
Hannah Lownsbrough
Director
Hannah was founding campaigns director of 38 Degrees UK's largest people powered campaign movement which during her time went from launch to over 1.5m members throughout the UK.
As well as building an agile and quick moving office team, she led successful campaigns on forest privatisation, immigration, social services and many more.
Recently Hannah was on secondment with Australian campaign group GetUp! and South African organisation Amandla. She currently works part time with Sum of Us as a campaigner and the remainder of her time she trains campaigners in the UK and globally. She has worked for leading UK think tank, Demos and has spent time in youth organisations.
Bruce Clarke
Director
Bruce is a fundraising manager and consultant with over 30 years of experience in direct marketing for NGOs. He is very driven by results and learning from analysis and adaptation from other markets and enjoys working for causes such as international development, peace, human rights and the environment. He brought together a consortium of charities to create The Good Form, the Irish Charities Taxback campaign. Bruce is also a keen mountain-hiker and have, in a voluntary capacity, completed fundraising challenges such as Amnesty Trek Scotland, Oxfam Trailtrekker, Barretstown Dublin Mountains Challenge and Dublin & Wicklow Mountain Rescue Team's Walk The Line.
Jon has been involved in campaigning, fundraising and marketing for the last 13 years. He is one of the world's top digital fundraising and campaigning experts, having honed his craft in digital-first organisations. He's passionate about sharing his knowledge with as many people as possible to raise standards in the nonprofit sector to increase our impact. Jon has a true global outlook, having won campaigns and raised tens of millions of Euros in nearly every country in the world for human rights, healthcare, advocacy and campaigning, education, hospitals, and community organisations. He currently lives in London, UK, via New Zealand and Canada.