Thanks for chipping in to help this community fight the housing crisis.
🔒 
By donating you agree to Uplift's Terms of Use, Data Protection Policy, and Donation Policy. Uplift does not accept individual donations greater than €99 at any one time, in accordance with rules set out by the Standards In Public Office.
Together we've built a powerful plan we know can work. Here are some of the things we can do together, with donations from people like you.
Train up leaders in our communities who can organise powerful, high impact tactics to put pressure on our TDs
Use new technology to target decision makers with mass phone call actions in the run up to key decisions about housing
Put up huge billboards exposing the reality of this crisis in Minister for Housing Eoghan Murphy's constituency, right where his voters can see
Send out mass texts to call Uplift members to rapid response protests to turn the heat up on politicians at the drop of a hat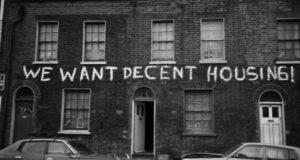 You can also send a cheque or postal order to Uplift, 28 North Great George's Street, Dublin 1 or call 01 513 3043 to donate over the phone.
Direct debits to our account below are also more than welcome, but please keep them under €99 and, if you can, email clodagh@uplift.ie with your name so we can thank you.
Bank Name: Allied Irish Bank
Bank Address: 100/101 Grafton St, Dublin 2, Ireland
IBAN: IE31AIBK93104755326020
Swift Code/BIC: AIBKIE2D