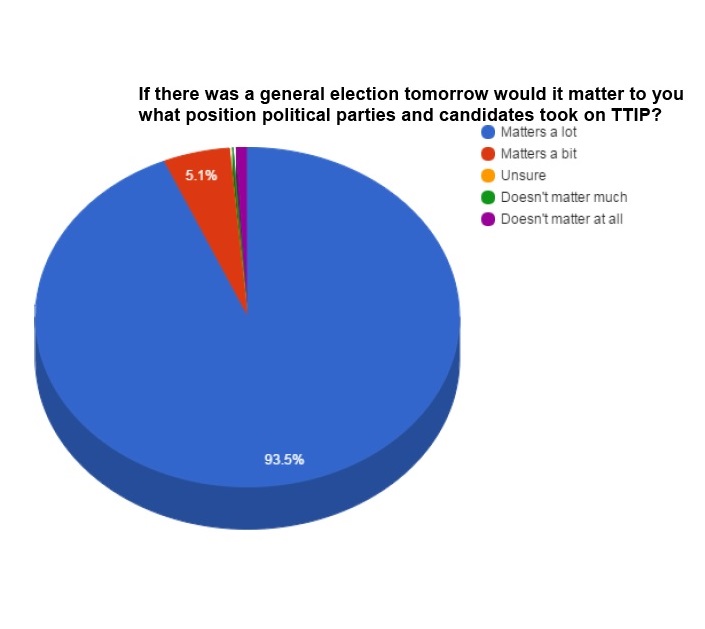 At a meeting a few days ago with the main civil servants responsible for the TTIP negotiations accepted that the public should be better informed and consulted about TTIP. We now need to make sure they follow through on this commitment.
The results of the Uplift survey completed by 746 people was presented at the meeting –  they weren't expecting to hear from so many of us! It's clear from the survey results that Uplift members think this trade agreement is really dangerous and that we are really unhappy with the high level of secrecy surrounding the entire process. (The draft report of the survey is attached below)
As well as agreeing to making information more publicly available, the civil servants promised to answer a list of questions that Uplift members have raised about TTIP. This list of questions is being developed from the survey results and will be published soon.
Here is a short video about what happened at the meeting.
The fight against TTIP is building and politicians are getting nervous with the level of public resistance. We already know that the Uplift community is making a real difference in Ireland. The only reason the meeting happened in the first place was because of the pressure we've all been putting on the Irish government about TTIP. Together we are growing stronger everyday.
Can you chip into help build the campaign fund for TTIP?
Read the report here
Public concerns over the Transatlantic Trade and Investment Partnership