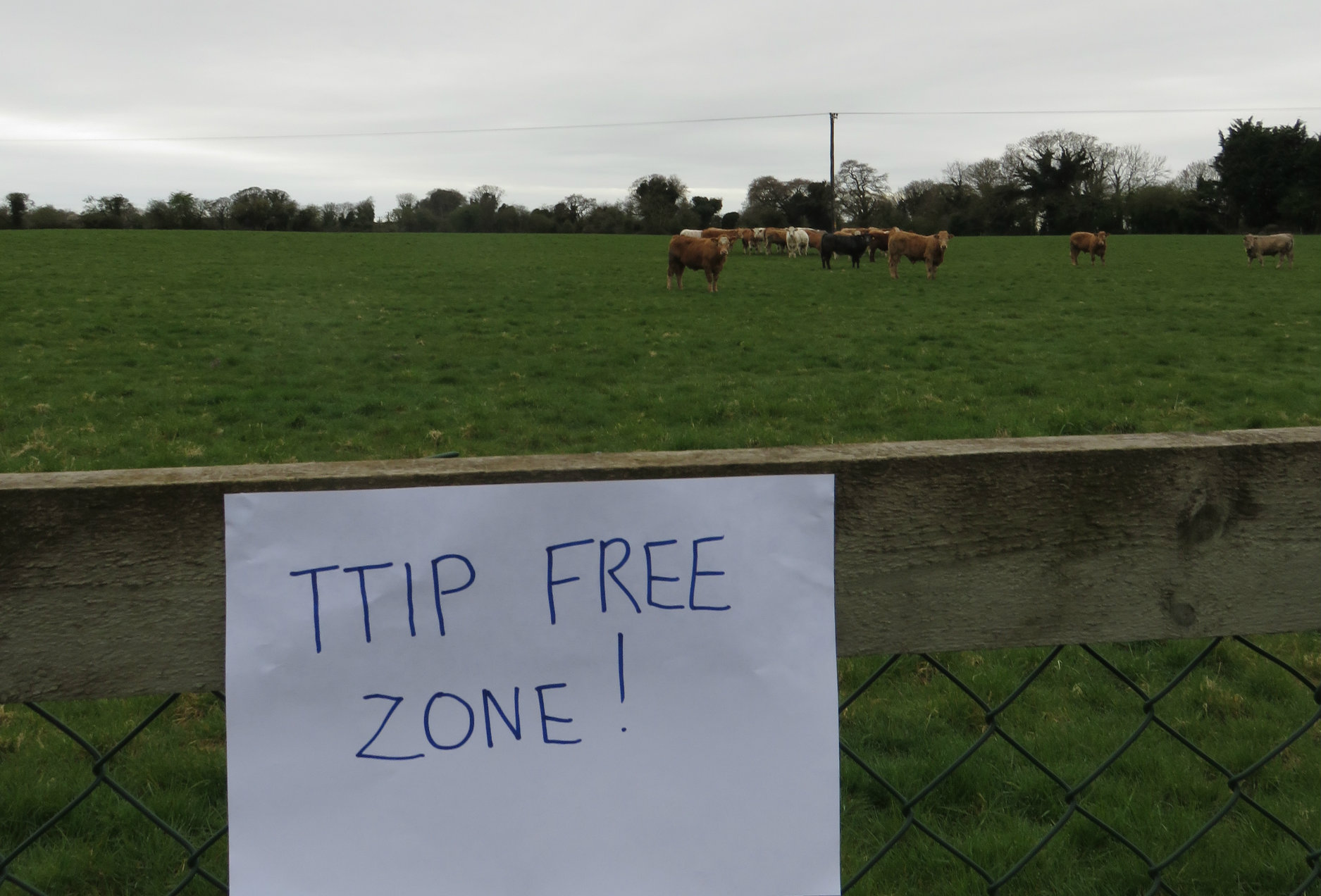 Next Saturday people across the world are preparing to take part in the global day of action against TTIP, and other trade deals like it.
Here in Ireland people power is driving the fight against TTIP and we are growing stronger every day.
Richard Bruton, the Minister responsible for pushing TTIP in Ireland, is working hard to justify the government's support for this trade agreement.
The more unsound arguments he makes for TTIP, the louder we will shout the truth. TTIP is bad for Ireland, and it threatens the things we care about – our democracy, labour rights, food, public services and our planet.
It is time to make this fight against TTIP personal. We want to take the fight against TTIP local. Together we can create a powerful visual display of images and messages from Uplift members about the things that we want to remain 'TTIP Free'
By taking a photo on your camera or phone and sending it to the Uplift team you can participate in creating this massive photo collage – which we will send to Richard Bruton. It's really straightforward – the steps are laid out below.
Uplift have signed on to the Global Call to defeat free trade and investment treaties as part of the Global Day of Action. You can see what actions are planned for the Global Day of Action across the world and find out more information here.
Below are images sent in to us by Uplift members.